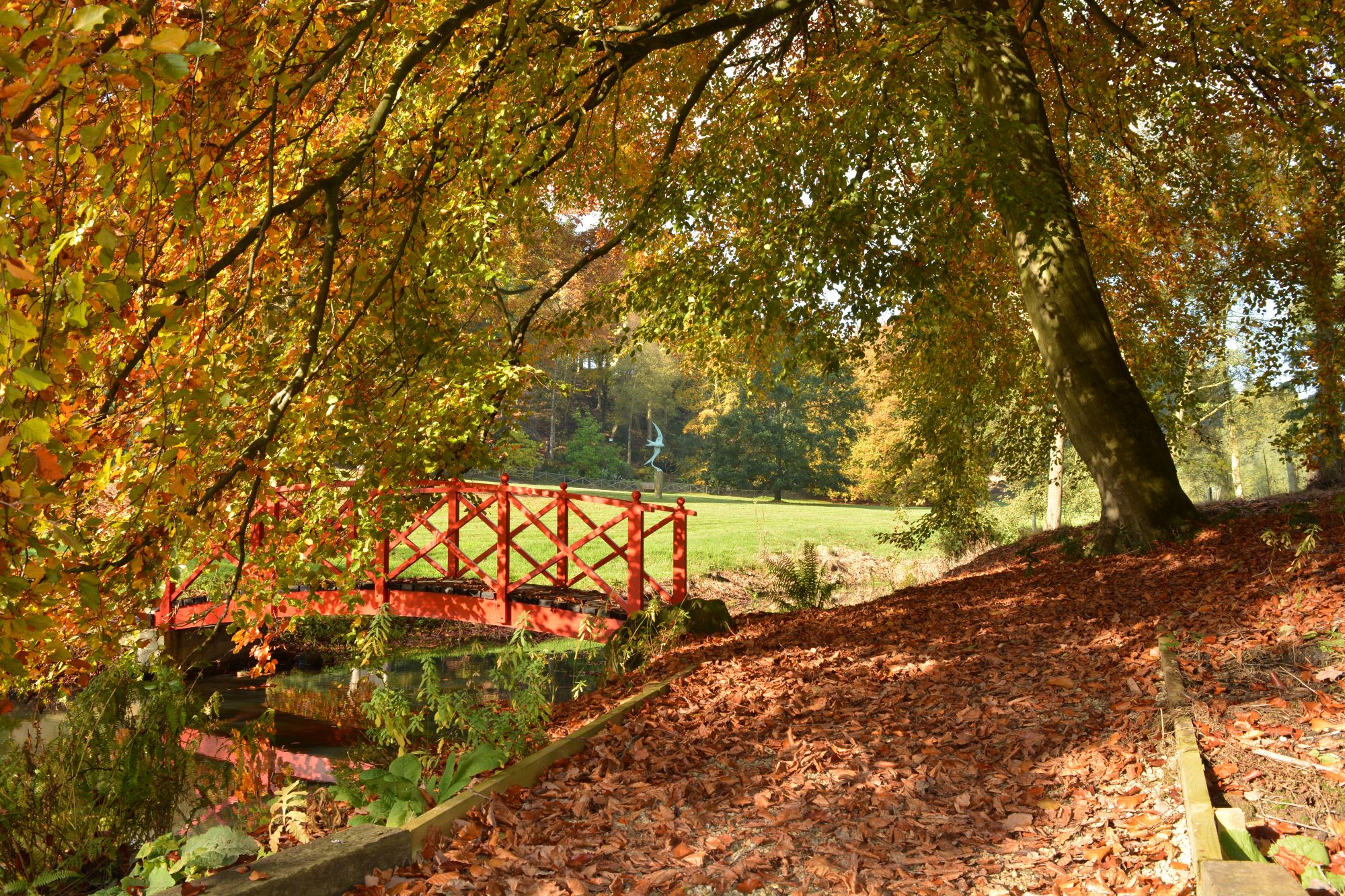 What's On
Autumn has arrived. Don't miss the wonderful fiery colours and October half-term activities
Fungus Forays and Earth Art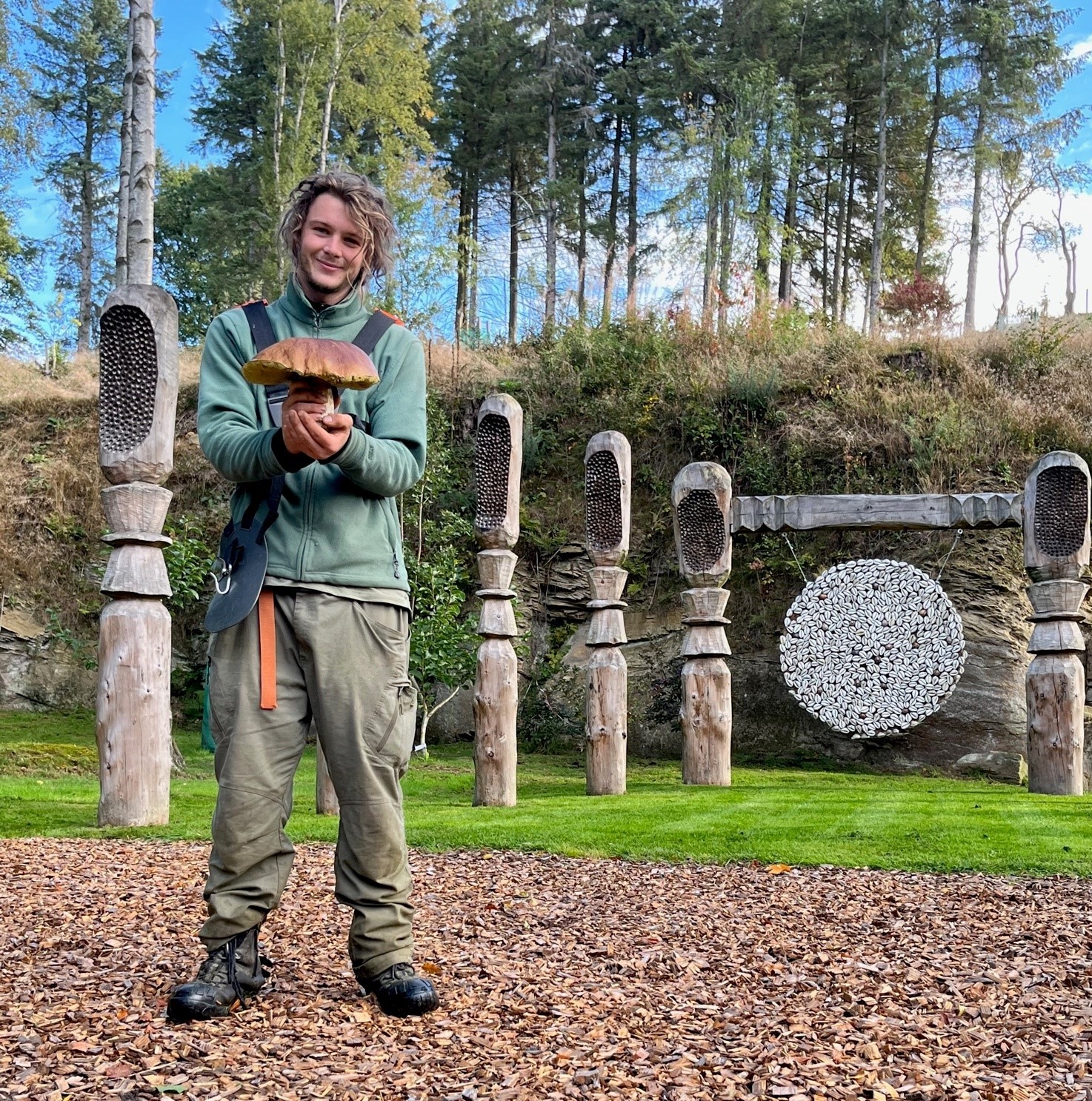 Fungus Forays 
Wednesday 26th – Friday 28th October at 11am & 2pm 
Join Jago our fungus expert on a short child friendly hunt looking for all sorts of autumn mushrooms, large and small popping up around the garden. Free with garden entry, no booking required, meet at the Ticket Office.
Getting Earthy With Art this October
What better way to enjoy half-term than to get everyone involved in our Earth Art activities?  Time to slow down the pace of life and enjoy some family time in the fresh air.  Get creative with what you can find on the ground, and let the children lead.  They, with their wonderful imagination, will find ways to make sticks, cones, conkers, acorns, stones, leaves, bark, moss, feathers, and seedheads into works of art.  Use the frames we have laid out near the Yeti Den to create an Earth Gallery, and we would love to see photos of your masterpieces.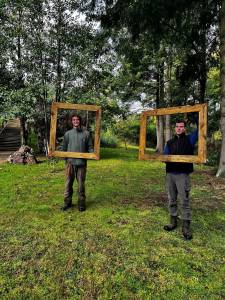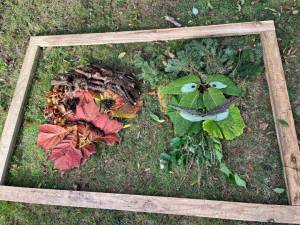 Plant of the Month - Acers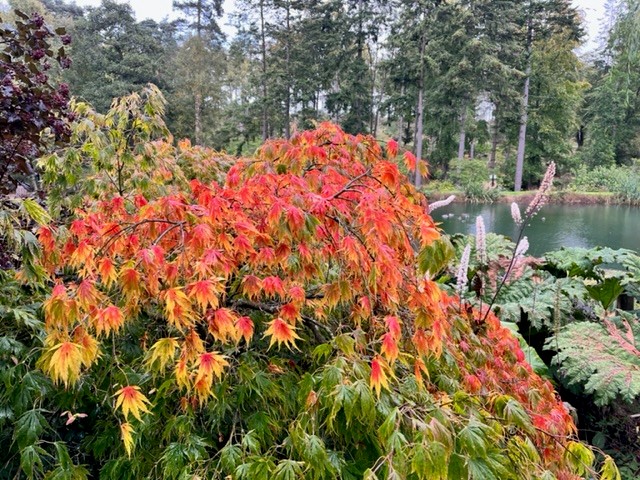 Acers (commonly known as maples) are a genus of shrubs and trees, which are particularly valued for their ornamental shapes and vibrant coloured leaves. As we enter the month of October and autumn officially begins, our Acers here at the Himalayan Garden are at their peak. As the day length and temperature decrease, the concentration of the pigments in the leaves begins to shift.  The pigments and sugars left behind are responsible for the change in leaf colour.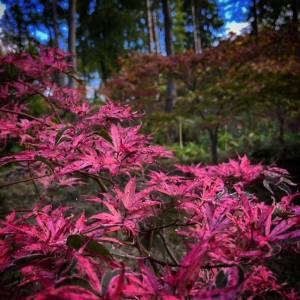 Throughout the garden there are numerous Acers of varying sizes, shapes, colours and ages, with some of the larger specimens being over twenty years old. Acer Bank (pictured below) is particularly impressive this month.  This is where we have collated a large selection of our Acers to form one spectacular display.
Acer palmatum (Japanese maple) is the species symbolic of Acers.  They have been cultivated in Japan for centuries, due to their sleek and attractive forms. There are now thousands of cultivars of Acer palmatum, all with different phenotypical aspects, such as leaf shape, form, bark texture/colour and growing conditions. Due to the numerous cultivars there will be an Acer palmatum suitable for almost any growing condition, although they are found in the wild growing under the tree canopy where there is protection from harsh winds and sunlight. This means no matter what soil type you have in your garden, as long as there is suitable protection, there will be an Acer palmatum which will happily grow. Here at the gardens we are lucky to have a wide variety of soil conditions, which allows us to grow a large selection of Acer palmatum cultivars.       
Matt Shepherd – Maintenance Gardener