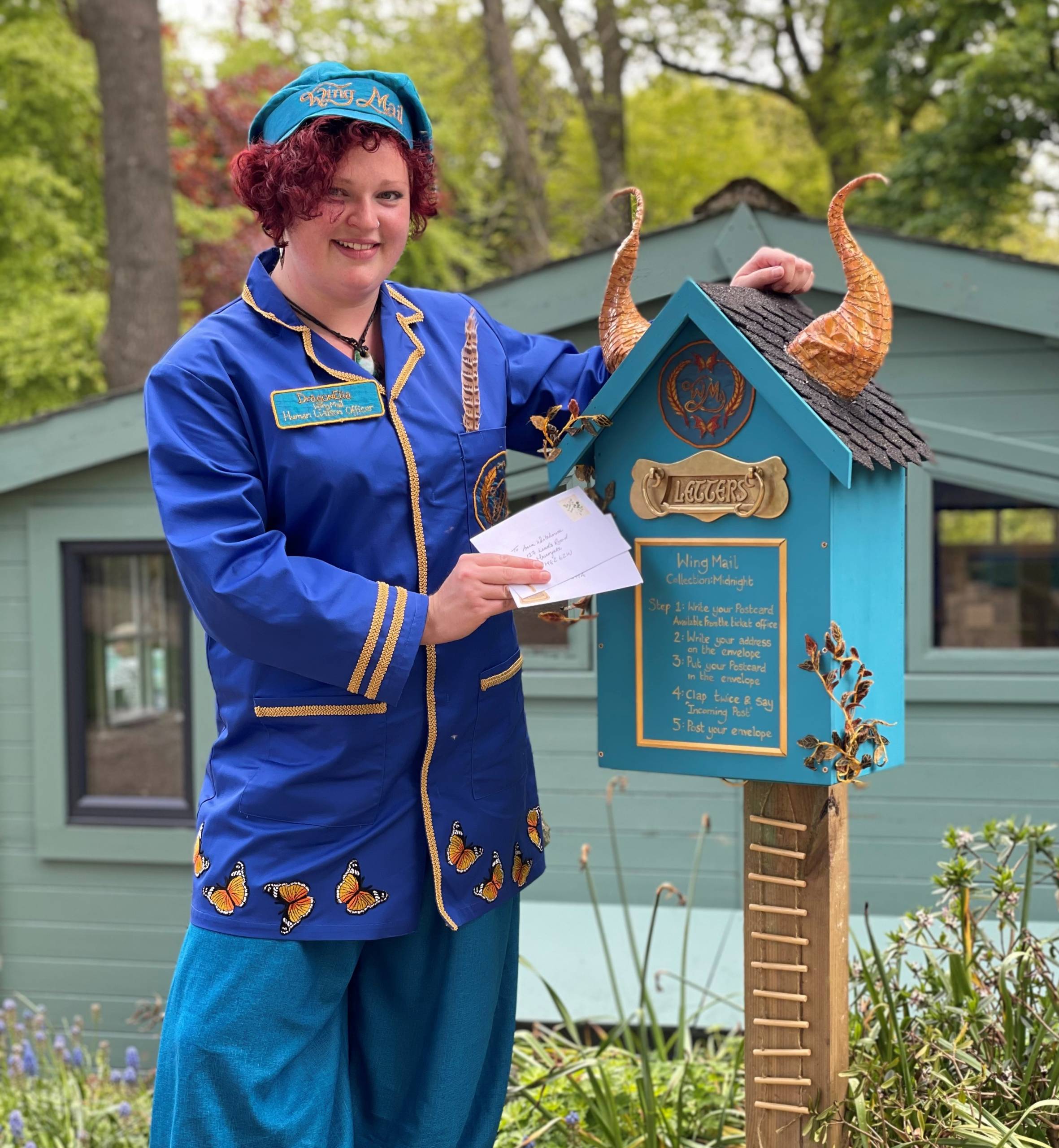 Wingmail comes to the Himalayan Garden and Sculpture Park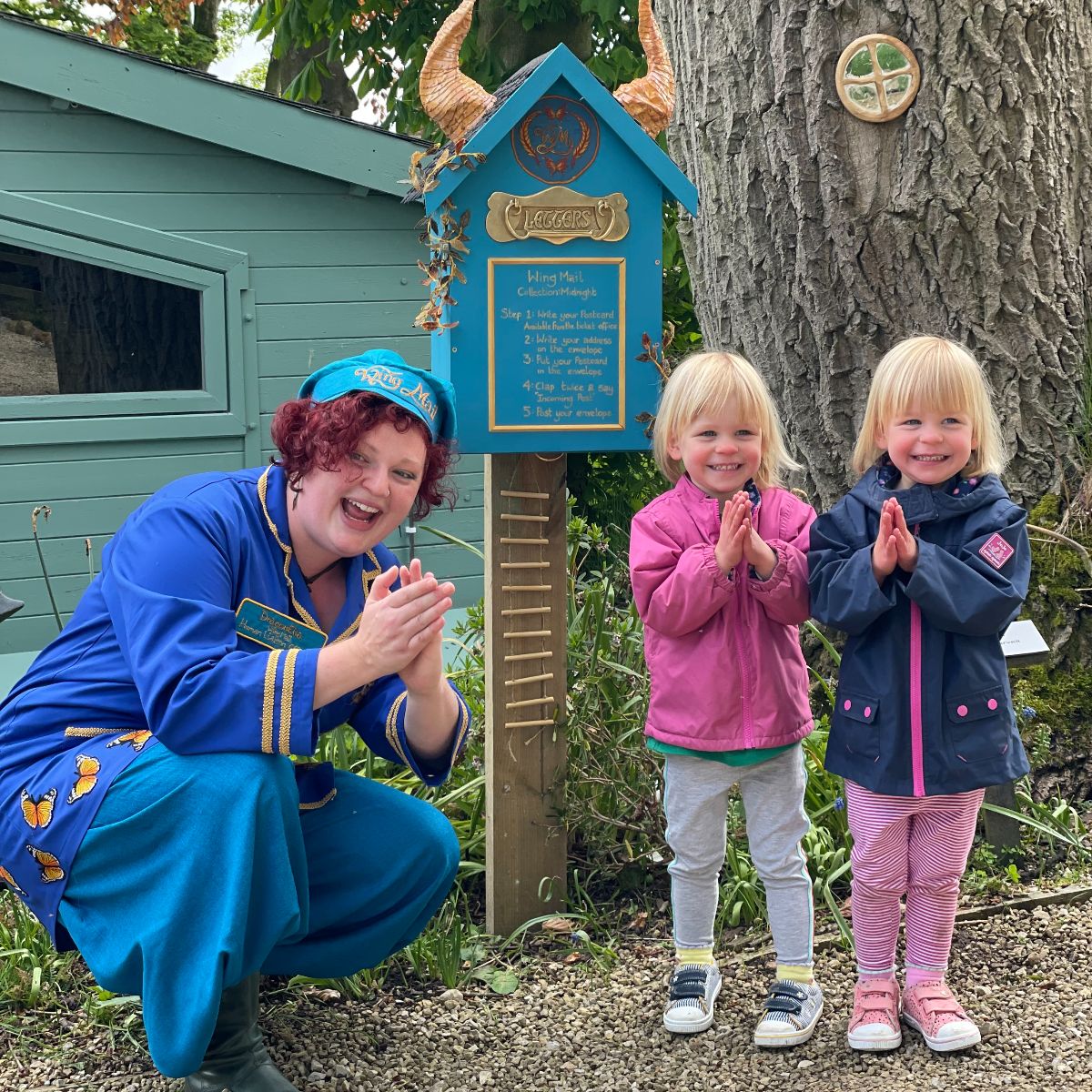 The Fastest Way to Communicate With the Magical Realm
We have teamed up with professional storyteller Dragonella, to bring WingMail to the Himalayan Garden and Sculpture Park; a postal service allowing children and visitors the opportunity to write to magical creatures and receive a personalised reply, delivered to their home address. The idea ties in beautifully with the magical trail of fairy doors and windows (a recent addition to the garden) created by local craftsman Richard Taylor and decorated by local artist Sophie Roberts.
With Dragonella' s original storytelling sessions at the Gardens having to be cancelled in 2020, and upon learning of the fairy door trail installed earlier this year, she cleverly devised WingMail to beautifully compliment the trail and the magical residents who have chosen the Himalayan Gardens as their home.
The Wingmail Experience – Available to visitors from Saturday 29th May
Visitors can pre book an envelope online in advance for £5 and collect on arrival. Inside is a postcard, information and colouring in sheet.
After exploring the gardens and following the fairy door trail, children can write their postcard to the magical realm, fill out their home address on their envelope and post in the WingMail post-box.
Colouring/WingMail information sheets can be taken home to remember their day.
A personalised reply will arrive at their chosen address within 2 weeks.
Butterfly of the Month - Painted Lady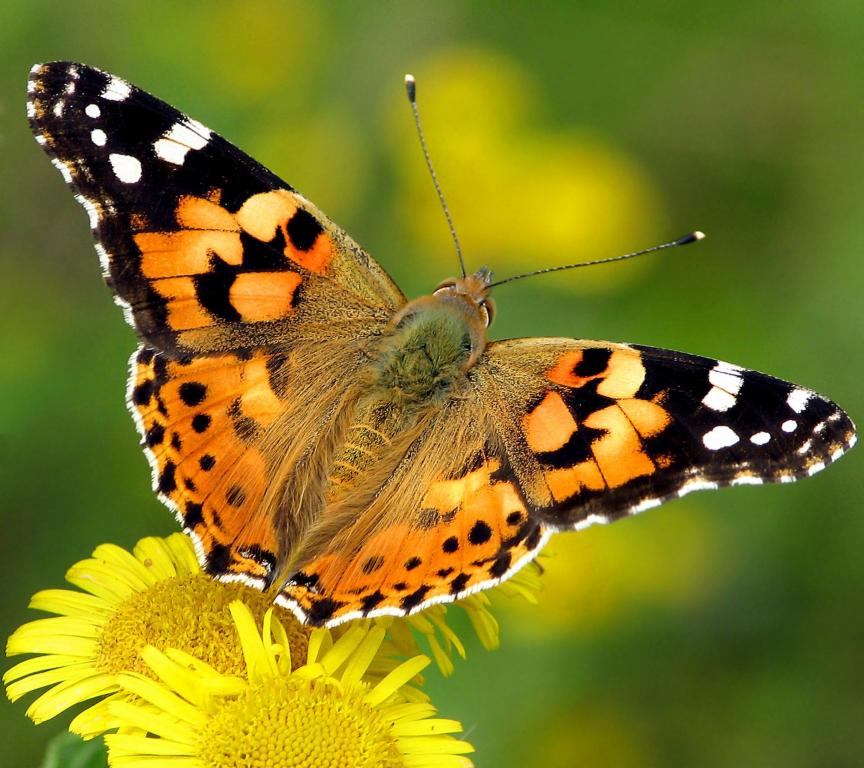 As recently reported by Martha Kearney on a brilliant BBC nature programme (The Great Butterfly Adventure), the Monarch Butterfly (which makes a 3000 miles journey from Canada to Mexico) reigns as the champion in the lepidoptera world. Now if that is the case, then the BBC points out that we have a serious challenger for that title in our gardens – The Painted Lady. Starting off their Ulyssean Odyssey in the deserts of Morocco, they fly over the pillars of Hercules (Straights of Gibraltar) up through Spain, France, The English Channel and then on to the Himalayan Gardens & Sculpture Park – a distance of over 4000 miles.  On top of that they have to fend of parasitic wasps, ravenous frogs, birds and unpredictable weather.  The next time you see one of these amazing little creature in our butterfly beds, remember you are observing a true legend of the animal world.
Painted Lady butterflies will be arriving any day now in the Garden and will be with us up to September.