Take time to explore 45 acres of beautifully planted woodland gardens, lakes and an arboretum dotted with 85 striking sculptures and enhanced by the sounds of wildlife.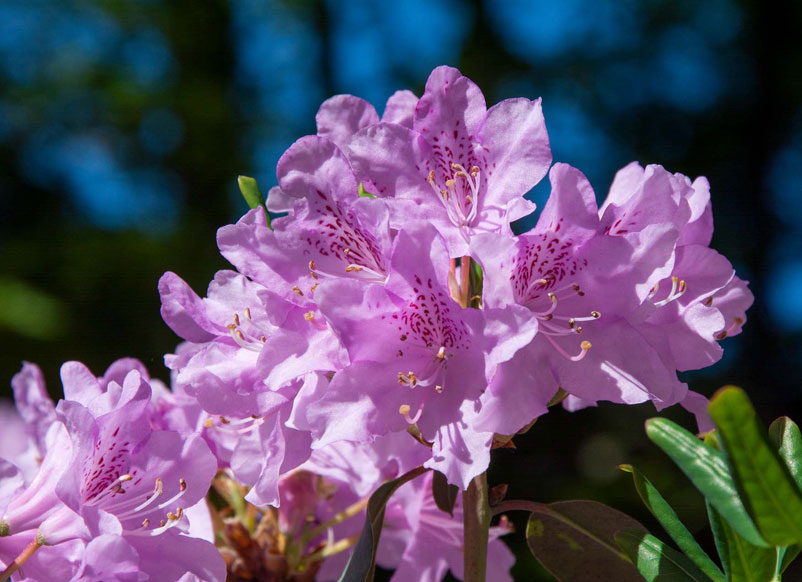 Plants & Flowers
Widely considered to have the North's largest collection of rhododendrons, azaleas and magnolias, there are nearly 20,000 plants including some 1,400 rhododendron varieties, 250 azalea varieties and 150 different magnolias. An exciting primula meadow enriches the stunning lakeside walks and the mass plantings of glorious hybrids and drifts of spring bulbs, provide fantastic seasonal interest.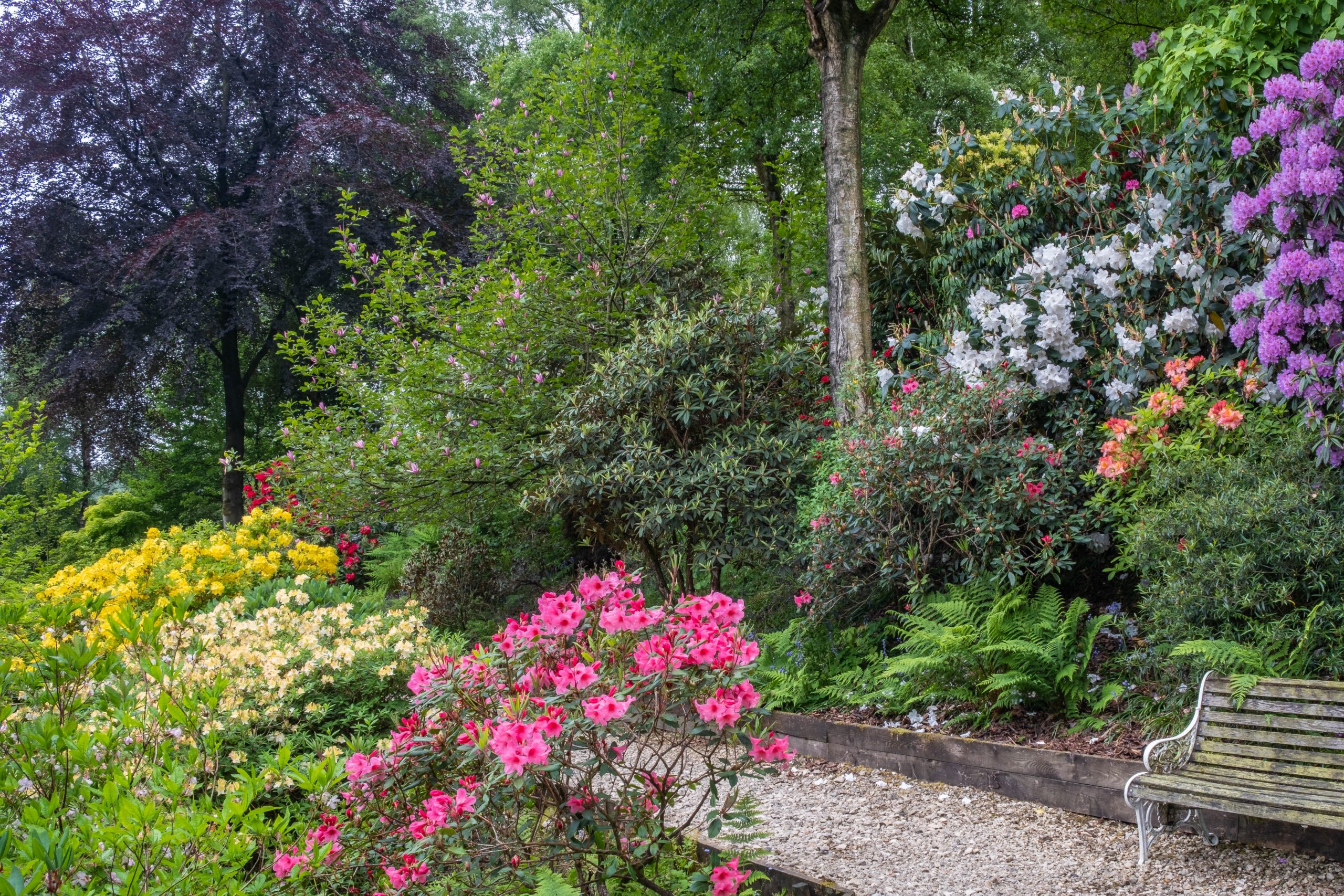 The Park
The park covers 45 acres of stunningly beautiful woodland, gardens and an arboretum; enhanced by 3 lakes, and a number of features for our visitors to enjoy. The landscape comprises of a beautiful valley providing breathtaking views across the park.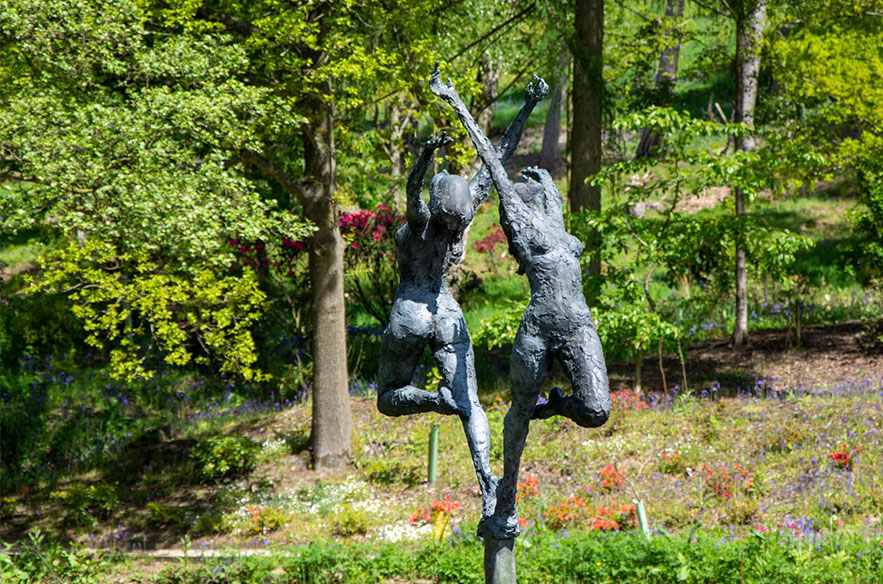 Contemporary Sculptures
Discover 90 striking sculptures in this open-air gallery. From a bronze leopard stalking a roe deer, to a giant floating magnolia and a mini Stonehenge there is something for everyone to enjoy. Each sculpture has been chosen and positioned within the landscape in a way that relates to everything around them; the weather, light, vegetation and the close and long-distance views. It is an active relationship, with each sculpture focusing, intensifying and animating its environment. 
The landscape comprises of a beautiful valley with scenic woodland walks, enhanced by three lakes, a Pagoda, Summerhouse, Himalayan Shelter, Contemplation Circle and Norse Hut.
Pagoda
Built in Bali, is a favourite feature for many visitors, with it's distinctive red legs and oriental features. A specialist team travelled from Bali to the park to assist with the onsite assembly. It is complimented by its lakeside location overlooking the beautiful floating Magnolia sculpture, created by Rebecca Newnham.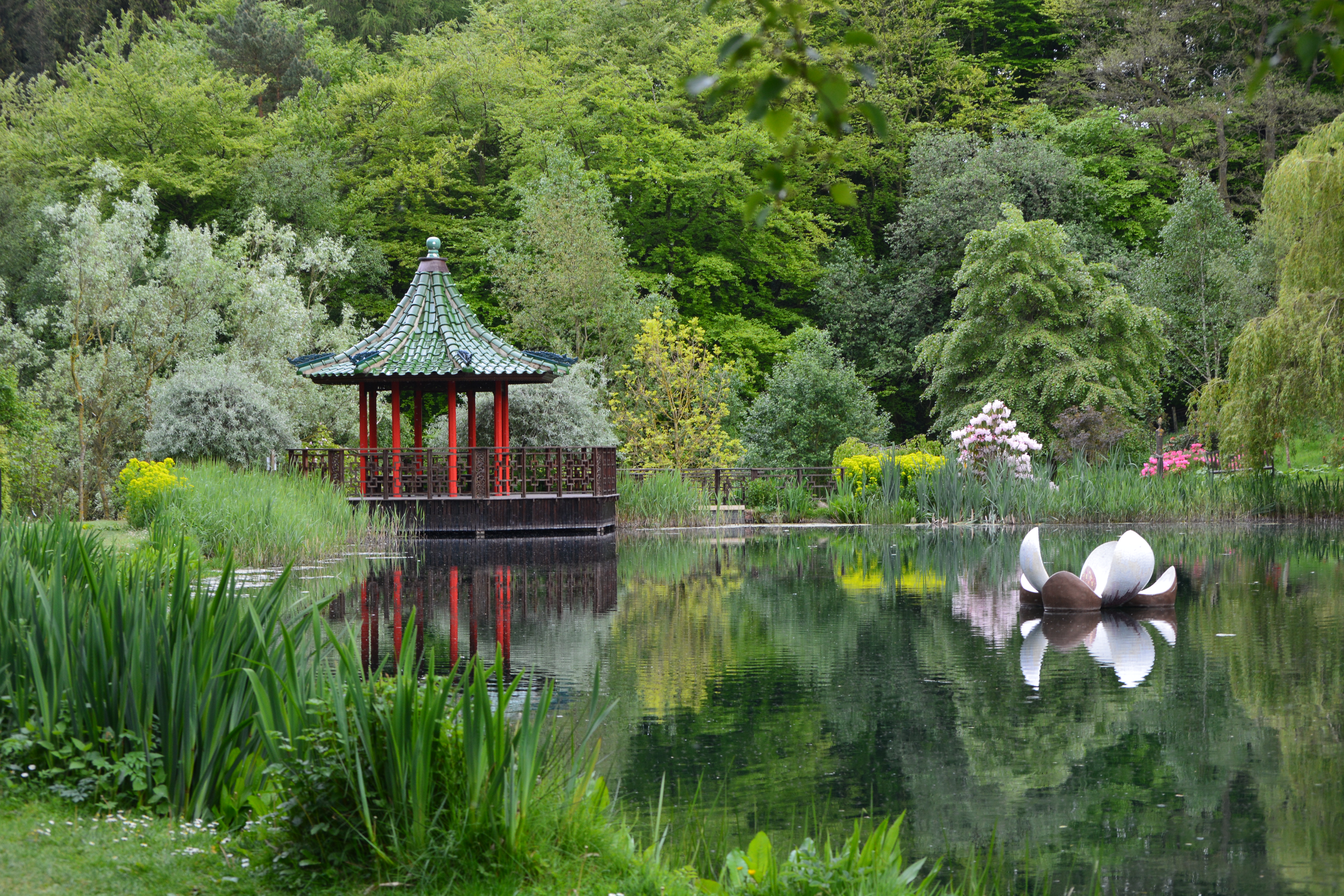 Norse Hut
Inspired by the address: The Hutts, Hutts Lane, which derives from the Norse for "Head of the Valley" and refers to a Viking occupation in the area. This impressive Viking Norse Stabbur (hut) was built by a local craftsman, Paul Grainger and his team using timber from our wood.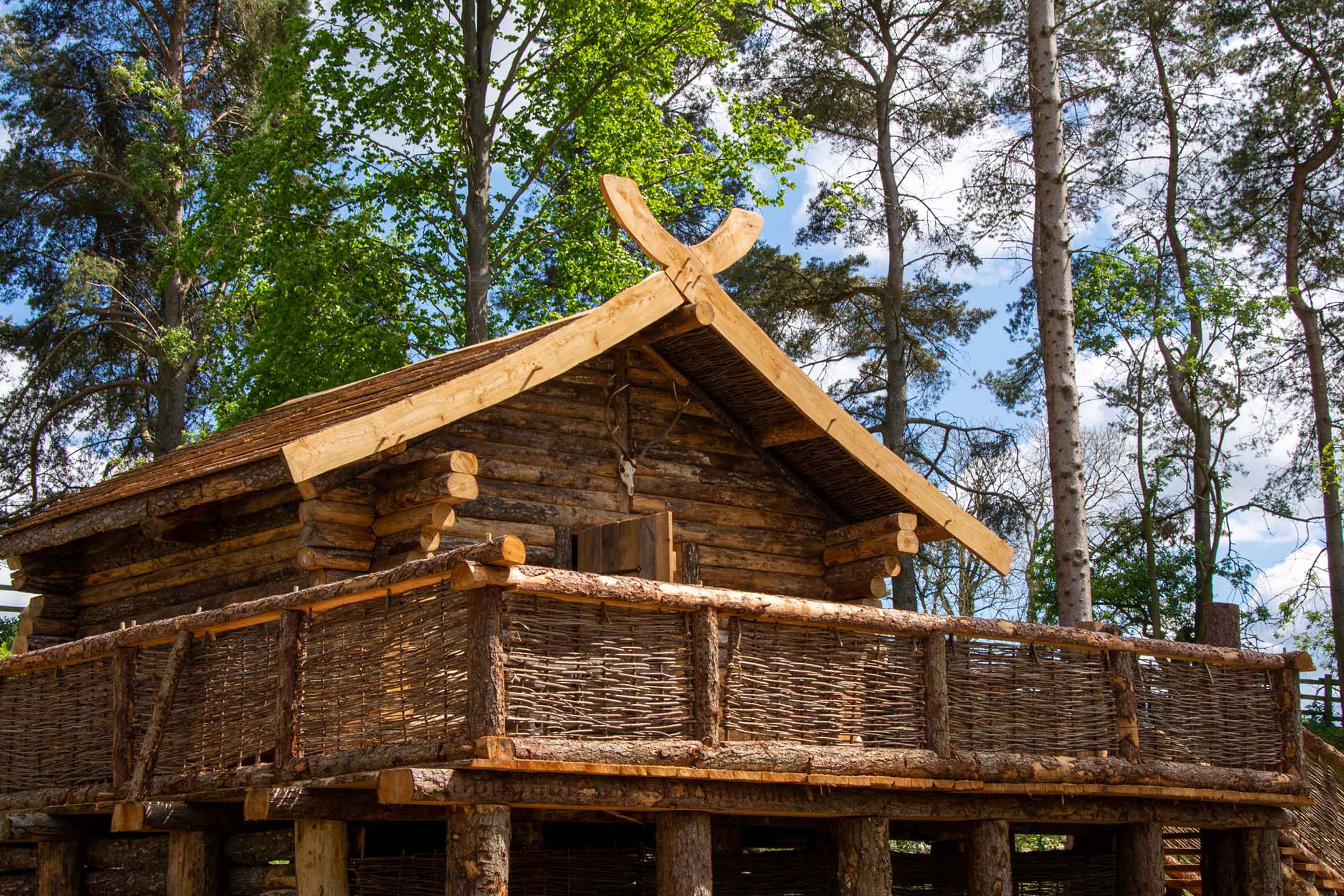 Arboretum
There are over 300 different trees in these 12 acres including 52 varieties of Oak, 25 Limes, 20 Birches and 17 Acers and some unusuals such as Chitalpa, a Hybrid of the Cigar Tree and Desert Willow, the Broussonetia which is a paper Mulberry and the Catalpas which are Bean Trees. There is also an Oak which is directly descended from the King Alfred's Oak at Blenheim Palace, which is over 1000 years old.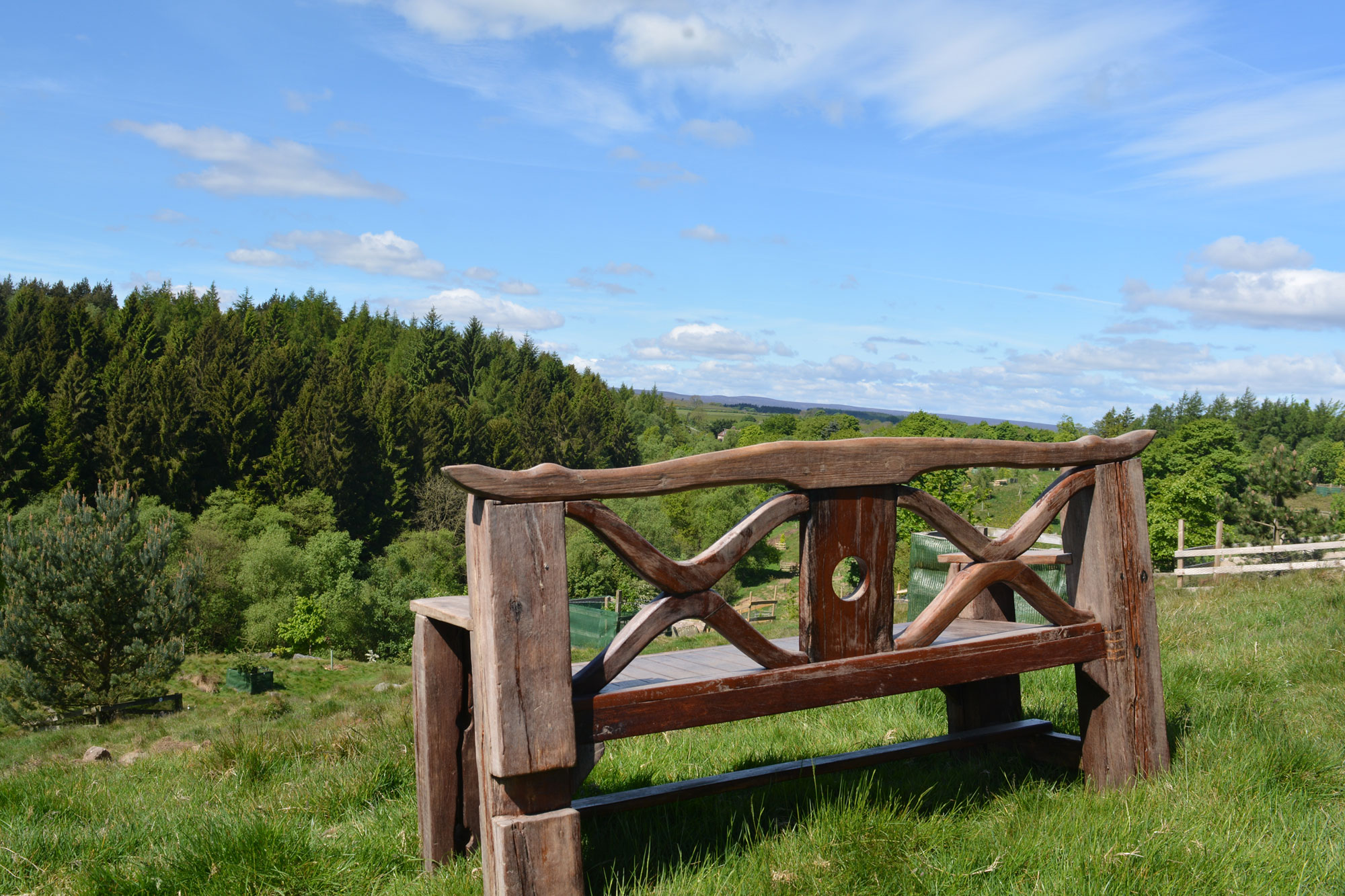 Himalayan Shelter
Reflects the Kath Kuni architecture of Himachal Pradesh in North West India, in the Himalayas. It has been constructed in cedar wood, which is predominant in this region, at an elevation of 4000m. The walls were erected without any cementing mortar, using alternate courses of dry masonry and wood. The local artisans of this region are famous for their woodcarving. The original examples included on the balcony, are 80 to 100 years old.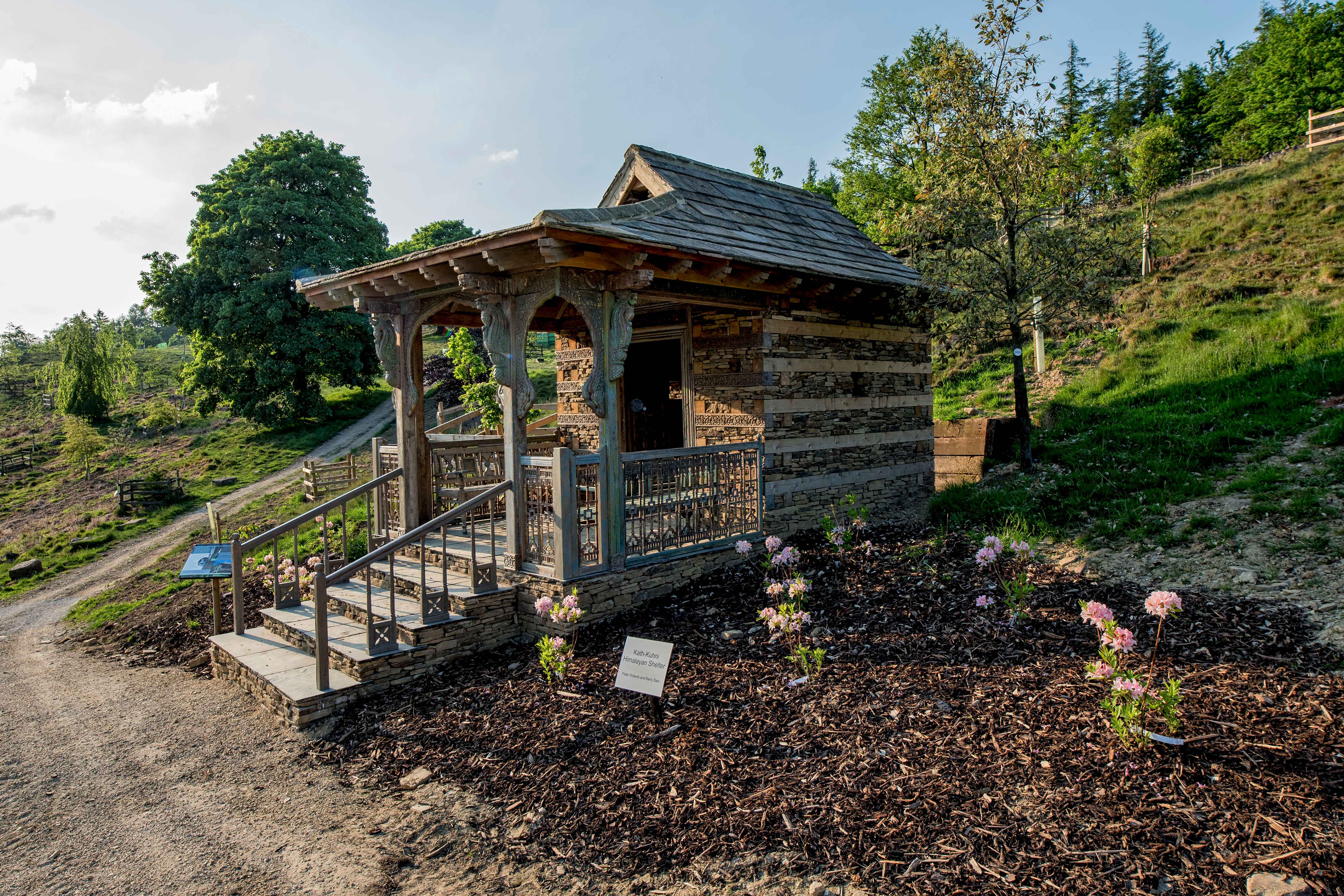 Summerhouse
Is an early 20th century thatched wooden summerhouse, complete with benches and a mirror inside. A plaque references Henry & Julius Caesar rustic house builders, Knutsford, Cheshire as the manufacturers. It is topped by a French, early 20th century, painted copper cockerel weather vane (acquired from the same auction house). A perfect size for children to enjoy.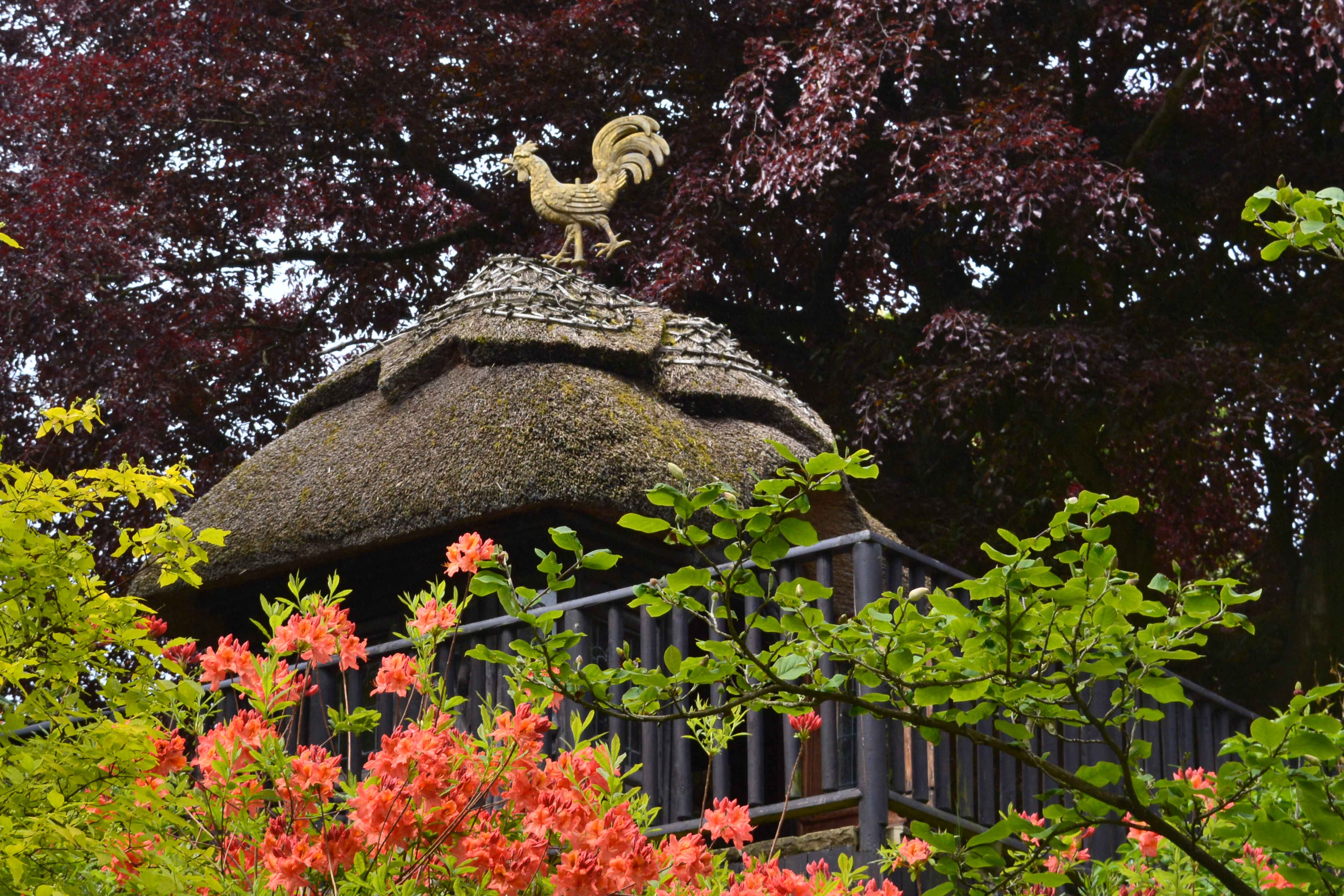 Why not buy a Season Ticket and enjoy the changing seasons at the Garden