Eat & Drink
Our Tearoom offers fantastic food and refreshments. Whether you choose a delicious lunch, or a pot of tea and a slice of cake we have something for everyone.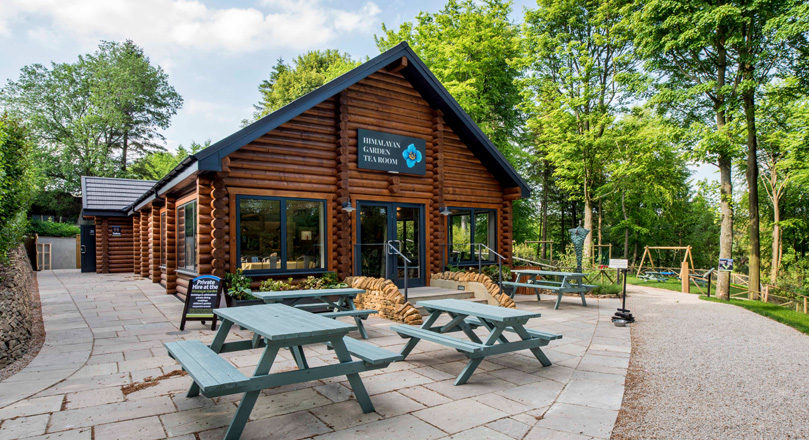 The Tearoom
Our Tearoom serves a range of teas, coffees and cold drinks as well as a variety of food options. From snacks and freshly prepared sandwiches to warm lunches and a delicious selection of cakes and tray bakes. We have vegetarian, vegan and gluten free options and try to accommodate all dietary requests.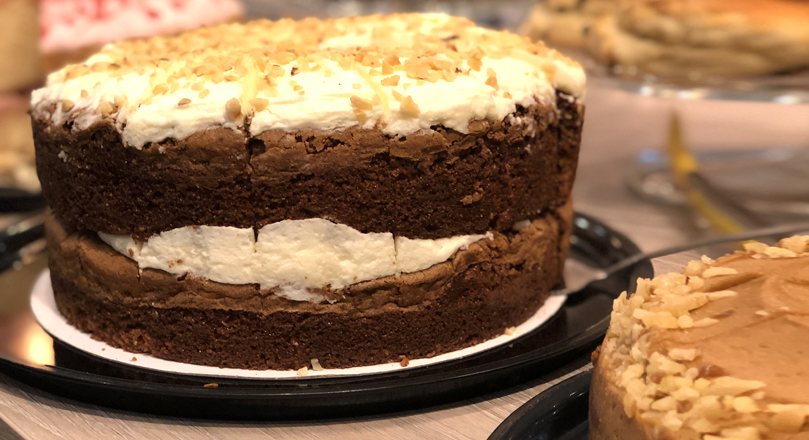 Lunchtime menu
We make fresh sandwiches daily in our Tearoom and have varying hot food offerings which are homemade using local ingredients. There is an array of delicious cakes, tray bakes and scones so whether it is lunchtime food, tea and cake or coffee and a toasted teacake we can provide something tasty.
View menu
Soup

Vegetarian Soup of the Day with a Fresh Baked Roll & Butter (V)
£4.25

Sandwiches

 
Egg Mayonnaise (V) 
£4.75
Cheddar Cheese & Onion Chutney (V) 
£4.75
Vegan Cheese & Onion Chutney (VG) 
£4.75
Roasted Veg with Beetroot Humus (VG)
£5.00
Yorkshire Ham & Piccalilli 
£5.25
Coronation Chicken
£5.25
Tuna Mayonnaise
£5.25
White or wholemeal with salad garnish & coleslaw
(Gluten Free bread available on request)
 

Jacket potatoes

Jacket potatoes A Fluffy Jacket Potato with a choice of 

 
Butter (V/GF) 
£4.75
Grated Cheese & Beans (V/GF) 
£5.50
Roasted Vegetable with Tomato Pesto (VG) 
£5.50 
Coronation Chicken (GF)
£6.00
Tuna Mayonnaise (GF)
£6.00 
Served with House Salad Garnish & Coleslaw
 

Quiche 

 
Chestnut Mushroom & Gruyere Quiche (V) 
£6.00 
Quiche Lorraine 
£6.00
Served with House Salad Garnish & Coleslaw
 

Chef specials

 
Please see board for today's selection 
 

Panini

 
Cheese & Tomato (V) 
£3.75
Cheese & Ham 
£4.50
Tuna Mayonnaise & Cheese
£4.50
Roasted Veg, Tomato & Vegan Cheese (VG)  
£4.50

Hot dishes

 
Yorkshire Pudding with Beef Casserole & Roasted New Potatoes
£8.95
Yorkshire Pudding with 5 Bean Casserole Leeks, Kales & Roasted New Potatoes (V)
£8.95

Cakes, scones & traybakes 

Daily Cake Selection (See counter) 
Toasted Teacake
£2.00
Cheese Scone
£2.40
Fruit Scone with Jam 
£2.65
Fruit Scone with Jam & Clotted Cream
£3.00
Fruit Cake 
£3.30 
Fruit Cake with Wensleydale Cheese
£3.80
Tea Yorkshire Tea
£1.95 
Speciality/Herbal Tea 
£2.05 
Coffee Filter/Decaf/Espresso/Cappuccino/Mocha/Latte
£2.00 
Hot Chocolate 
£2.00 
Hot Chocolate with Whipped Cream
£2.55  
Soft drinks Glass of Fresh Milk
£1.10 
Ribena or Orange Barley 
£1.00 
Water (Sparkling or Still)
£1.55 
Coke/Diet Coke/Sprite 
£2.00 
Fruit Juice 
£2.50 
Fentiman's Soft Drinks 
£2.75 

Choice of Yorkshire's Brymor Dairy Ice Cream

£1.80
Crisps Bag of Yorkshire Crisps
£1.30

(V) suitable for vegetarians (VG) suitable for vegans (GF) Gluten Free. We must advise that these products are handled in a multi-kitchen environment. All our food is prepared in a kitchen where nuts, cereals containing gluten & other allergens are prepared and our menu descriptions do not include all ingredients. If you have any concerns, please ask a member of staff before ordering.

2019 Menu, all prices include VAT. All items are subject to changes in price and  availability.

 
X