Buy from a selection of plants grown in the nursery from April – June
We have an interesting range of plants for sale that can be seen growing in the Himalayan Garden & Sculpture Park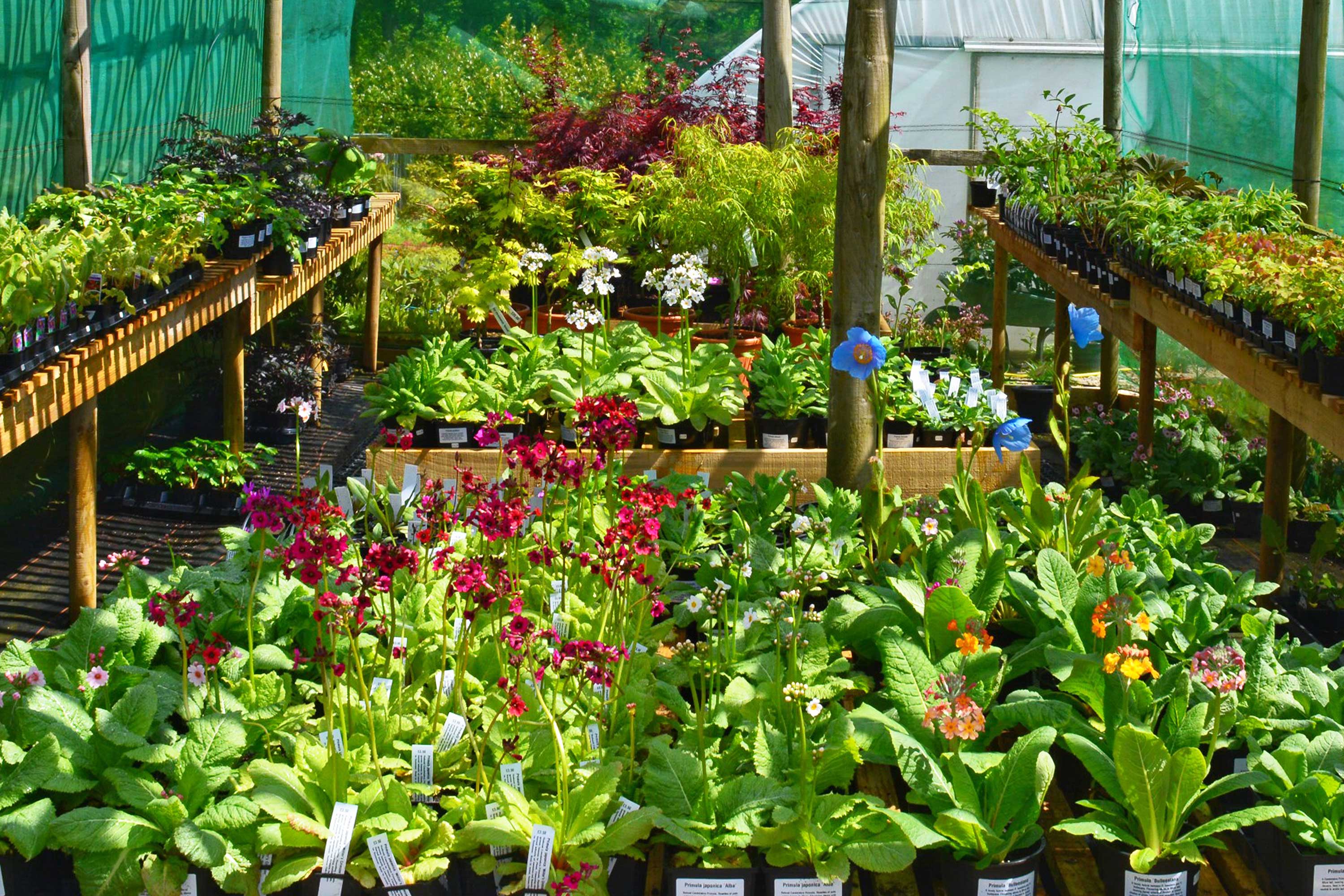 Plant Sales in the Garden Nursery
From April – June  you will find many of the plants and flowers that are well established around the grounds in the Plant Nursery.  In spring  you will see the purple and white Primulas, the yellow Erythroniums, the light blue Brunnera and Omphalodes, and, of course, the wonderful Rhododendrons.  All of these, and more, are available for you to buy, so you can take a bit of the Himalayan Gardens home with you. Throughout the open-season we also keep a selection of plants just outside the Ticket Office for sale including the popular Meconopsis Blue Poppy. This incredible flower is one of our most popular plants, and you will see many of them flowering around the gardens in May & June.
The nursery is open Tuesday to Sunday, 1pm to 4pm, April to the end of June, with a member of the garden team available to give you advice on plant care.  If you have any plant enquiries email us on:  info@himalayangarden.com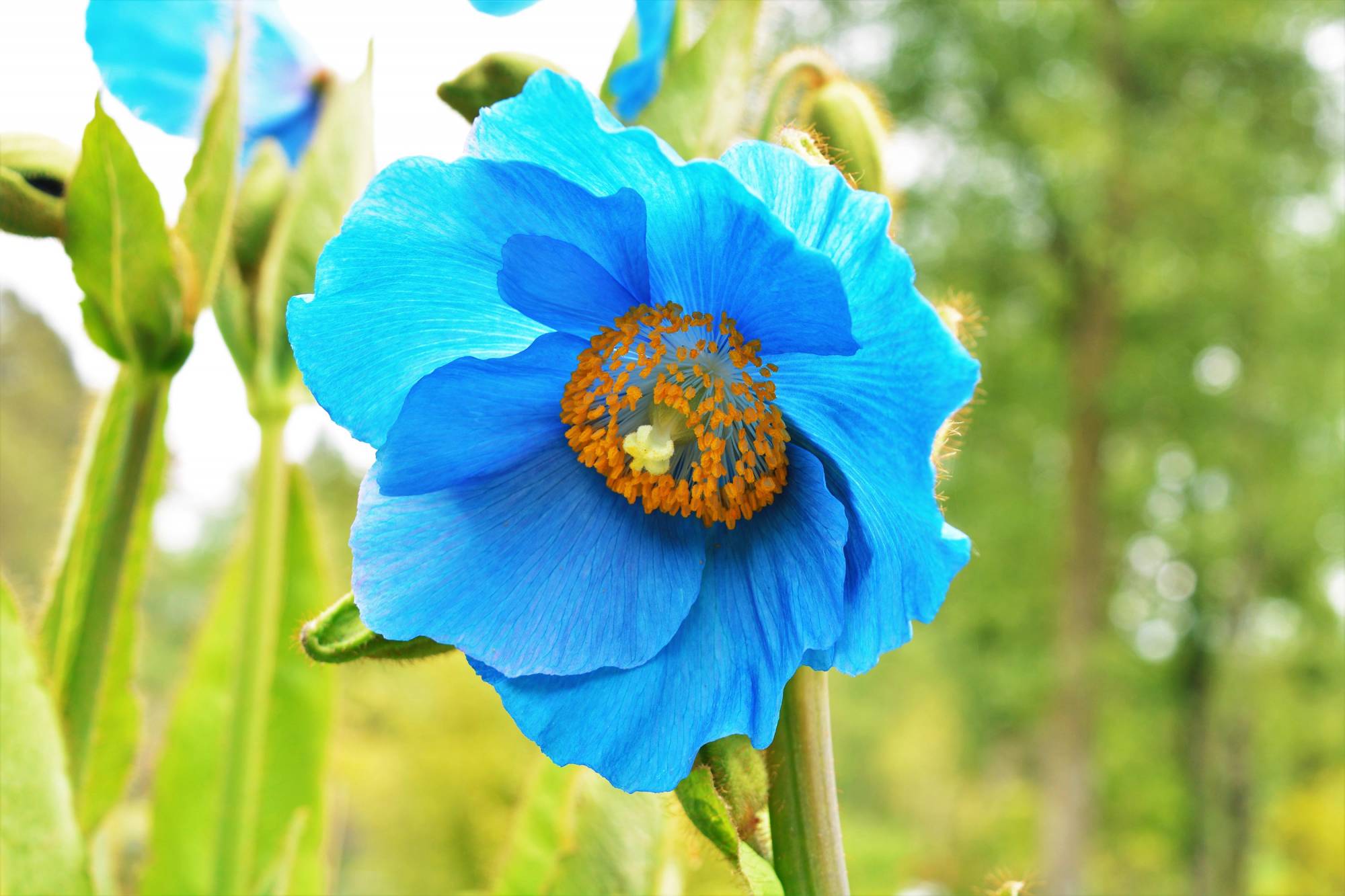 Meconopsis – Himalayan Blue Poppy
One of our best selling plants.