Open until the 31st of October 2021, Tuesday to Sunday from 10am to 4pm (closed on Mondays).
Please check the website for updates and weather warnings before setting off to visit the Park.
Information about visits from the 16th of August onwards 

Following the further easing of Covid restrictions on the 16th of August, we wanted to tell you about the cautious and gradual approach we are taking to lifting our Covid safety measures, with the health and well being of our visitors, staff and volunteers remaining our number one priority.

1. We will retain the need for all visits to be booked online in advance via our website. Tickets are valid from 10am to 4pm (we are not operating time slots). Daily visitor numbers will be limited to ensure a safe, relaxed and enjoyable visit.

2. We will continue to operate our Tearoom as a Takeaway Service, offering exciting hot and cold food and drink options and delicious sweet treats. Indoor seating is now available in the Tearoom with additional outdoor and covered seating options in the Buddha Garden. We would prefer visitors to wear masks when ordering food and drinks from the Tearoom. Dogs are not allowed in the Tearoom, with the exception of assistance dogs.

3. We kindly ask all visitors using the toilet facilities to wear masks and keep a safe and respectful distance. 

4. Visitors  are to continue to follow our Covid-19 Safety Rules when using the woodland playground.

5. Our thorough hourly cleaning schedule remains in place, particularly focusing on door handles, toilet areas, surfaces, seating areas etc. The areas used by visitors and staff are regularly fogged with a Pathogen Disinfectant at the end of the day to provide extra protection.

6. All purchases made while visiting must be paid for by card or contactless payment methods. We are not accepting cash.

We will be reviewing these measures regularly, with updates when we feel it is the best interest of all concerned.

Please click on our Covid-19 Visitor Guide below for further information https://www.himalayangarden.com/home/covid-19-visitor-guide/
Welcome to the Park, with 45 acres to explore we have plenty of space and fresh air for all to enjoy.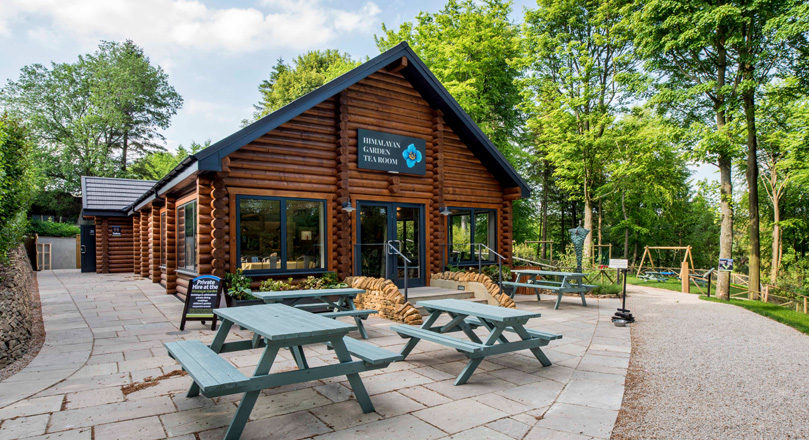 The Tearoom will continue to operate as a Takeaway Service, with some indoor seating in the Tearoom and additional outdoor and covered seating options in the Buddha Garden.
Our refreshment trailer located in the heart of the garden serves tea, coffee and soft drinks, as well as freshly prepared sandwiches, delicious Brymor ice cream, snacks and sweet treats, in an open, beautiful space.
Menu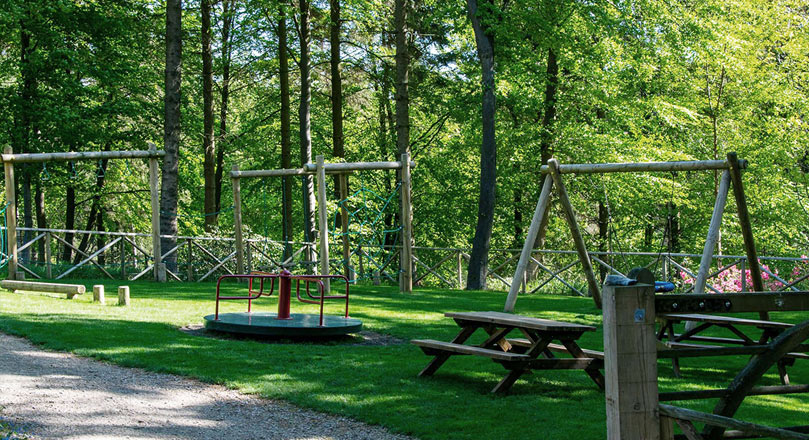 The Woodland Playground will be open with Covid-19 measures in place to allow safe use
Our woodland playground provides entertainment for the children, with climbing, monkey bars, swings and a spinning roundabout. Located next to our tearoom it is a great spot for children to play while parents enjoy some refreshments. Please observe the following when using the playground; use hand sanitiser before and after use, avoid touching your face / sucking fingers, no more than 1 family group on each station at any one time, head clockwise around the playground, always respect social distancing rules and no food or drink in the playground area.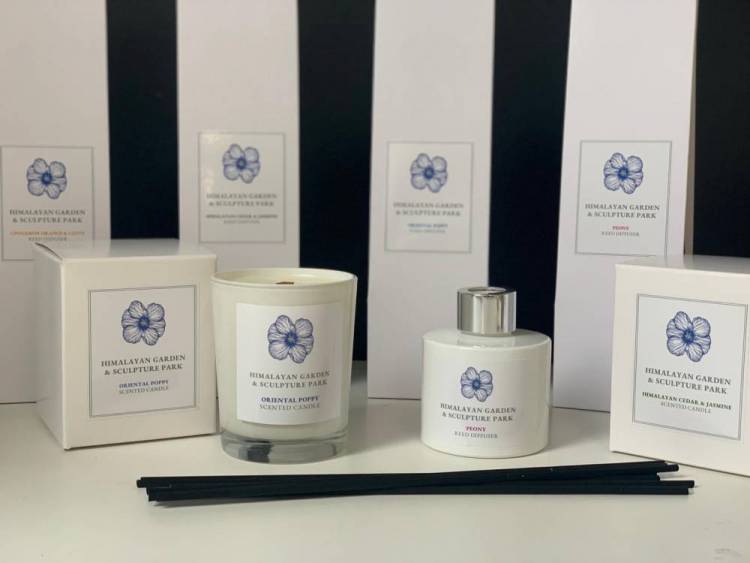 A beautiful gift or a luxurious treat, we are pleased to unveil our new range of scented wood wick candles and reed diffusers. Now available to buy online. Free postage for ordered over £30 and a postage cost of £2.95 for orders below £30.
We have hand picked four beautiful fragrances for you to choose from: Cinnamon, Orange and Clove, Himalayan Cedar and Jasmine, Oriental Poppy and Peony. The candles are hand poured, made from a mixture of soy and mineral waxes to ensure the best scent possible whilst keeping carbon emissions to a minimum and the wooden wicks softly crackle as they burn. All elements for both the reed diffusers and candles are sourced in the UK with no use of plastics. Candles are priced at £19.50 and Reed Diffusers at £24.50. Now available to buy online. Free postage for ordered over £30 and a postage cost of £2.95 for orders below £30
Buy Now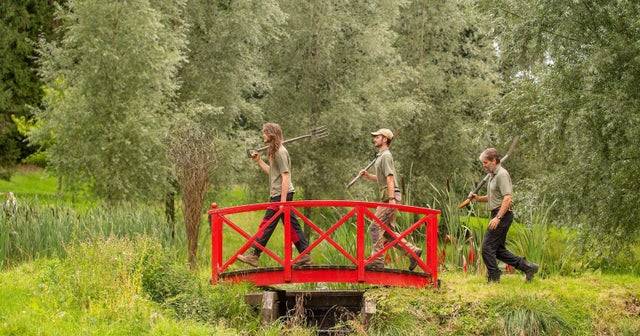 Join our Team - Become a Volunteer Garden Ranger Now
If you have intentions towards forging a career in the horticultural industry, want to become a park ranger, looking for a chance to change your career, a student wanting work experience, retired and looking for a place to demonstrate a lifetime of exceptional skills, or just want to be part of something special, then the Himalayan Gardens & Sculpture Park is waiting to hear from you. No experience is required, as full training will be given. Covid-19 protocols are in place at present to protect all our staff, volunteers and visitors. For further information please contact our Head Gardener – Stephen Ward, by email - infohimalayangarden@gmail.com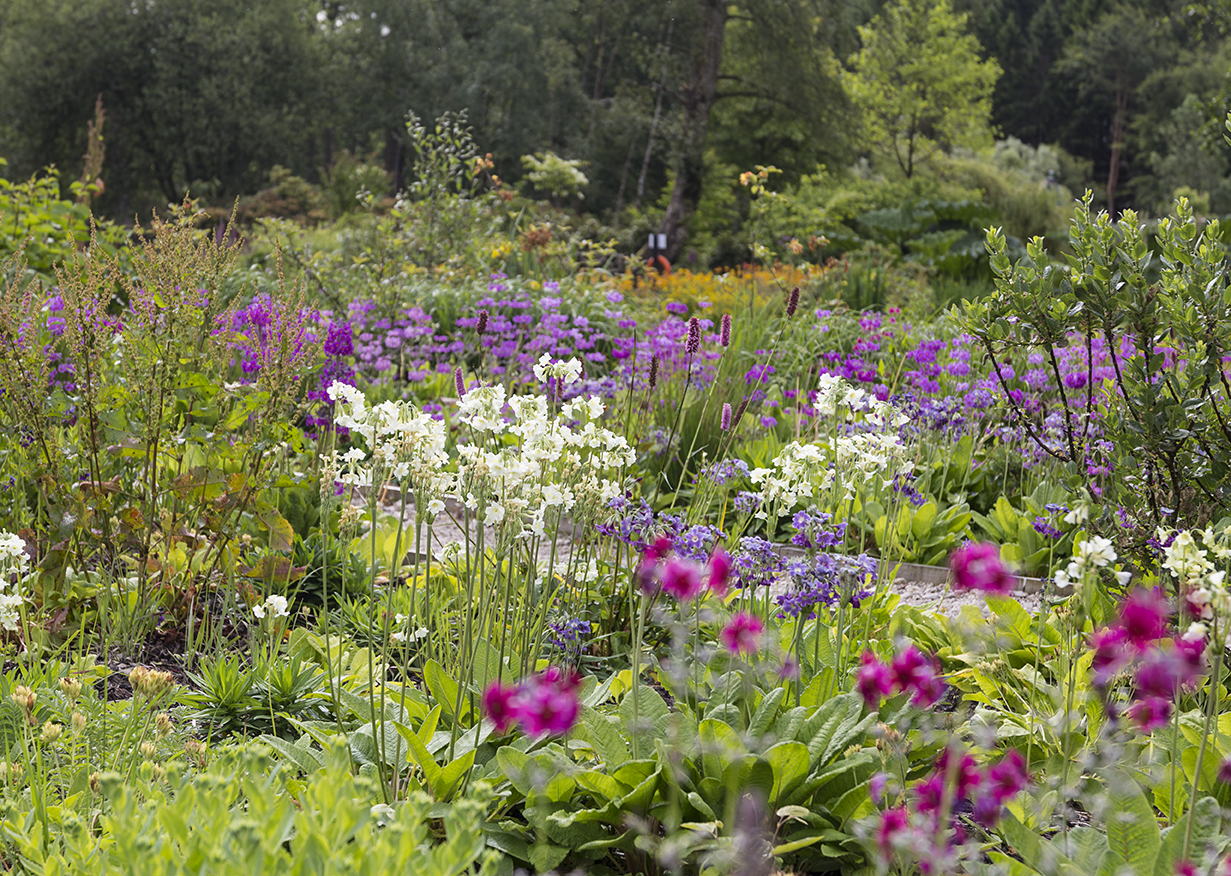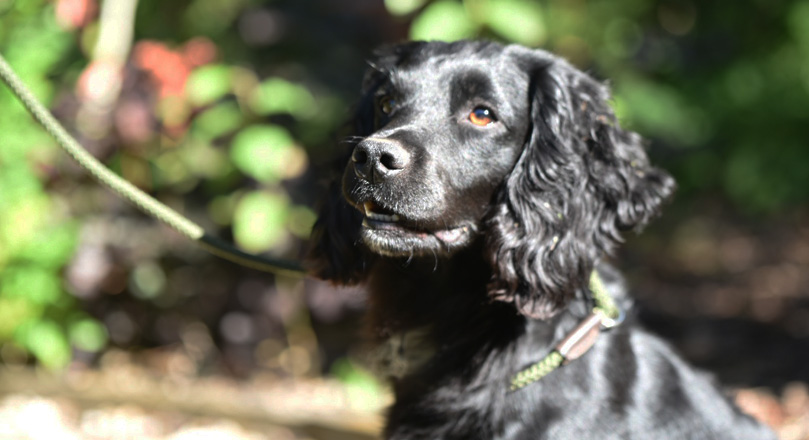 Dog Walking
We welcome well-behaved dogs but, ask that they are kept on a lead at all times. Owners are expected to clean up after their dogs and ensure that they do not cause a nuisance to other visitors.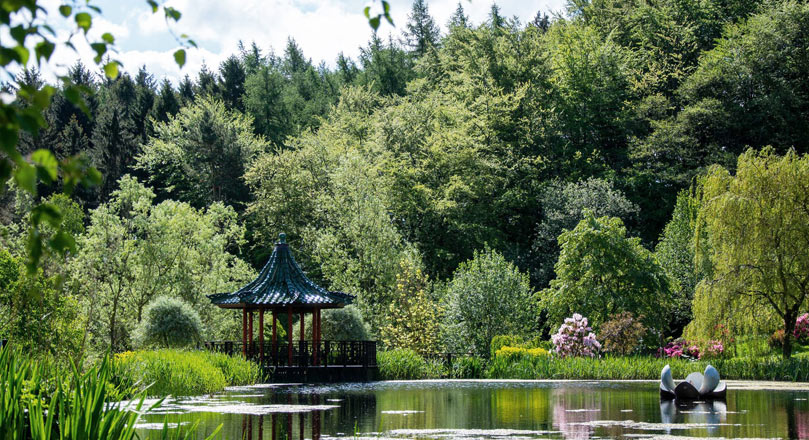 Garden History
Peter and Caroline Roberts originally bought the property in 1996, as a privately owned 20 acre woodland garden, which has now been extended to 45 acres. Some of the grounds were coppiced Hazel woodland with an infestation of Japanese Knotweed, whilst other parts of the site were dense, dark woods of Sitka Spruce.
Learn more
"We started the garden because the acid soil, abundance of springs and microclimate is ideal for growing Himalayan plants. The planting enhances our large, internationally recognised art collection and we add more features every year."



Peter Roberts