Botanical Illustration & Calligraphy Workshops New for Autumn 2019 – A FEW SPACES STILL AVAILABLE
Botanical Illustration Workshop – 9th to 11th October 2019 – 10am to 4pm - £180
Back by popular demand, and after the success of the first workshop held in June by Bridget Gillespie. The autumn course will concentrate on painting vegetables and the often unobserved and neglected features of the plants such as the leaves and stems of familiar roots like beetroot, carrot and turnip, including cross sections
Botanical Illustration is the art of depicting plant forms accurately, to capture their individual characteristics and to aid identification. This 3 day workshop will be in a step-by-step format, with demonstration and individual tuition from Bridget covering drawing, composition and watercolour techniques. Topics will include observation, drawing, creating form and mixing watercolours. 
Bridget Gillespie has been a Botanical Illustrator for over 23 years after taking a degree in Graphic Design. A request to paint a friend's wedding bouquet led to botanical specialism. Bridget has exhibited in Cambridge, Durham, Yorkshire and London. In 2002, 2008 and 2017 she was awarded Gold Medals by the RHS who have purchased several pieces for their archive collection. Bridget has works in the RHS, Hunt Institute collections and illustrated The Northern Pomona.
3 Day Practical Course –  10am to 4pm each day – meet in the Information Centre – morning refreshment of Tea, Coffee and Biscuits included each day.
This is course is suitable for complete beginners to intermediate painters. If you do not have your own equipment, a list will be supplied for you to purchase before the course begins.
Images supplied by Polly Baldwin Photography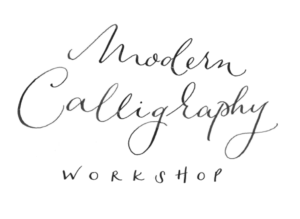 Modern
Calligraphy

 Workshop – 15th October 2019 – 10am to 1:30pm - £50

Learn how to write beautifully using ink and nib on this modern calligraphy course with Sophie Roberts. Suitable for complete beginners this class will teach you everything you need to know starting right at the basics.

 After a brief introduction to the tools, you will start by practicing shapes and strokes and then move onto letter forms, learning how to write each calligraphy letter. By the end of the course you will have started to do joined up lettering to take onto work on any phrase, or word you wish. Sophie will be on hand to give you tips and techniques to improve your beginners hand and create your own unique style of lettering.

All attendees will be provided with a Calligraphy Starter Kit, including handouts, paper, pen and ink to use and take home, providing everything you need to start your calligraphy journey!                                  

10H00 Talk and demo - Meet at the Information Centre

10H30 Refreshment Break with Tea and Biscuits

11H00 Modern Calligraphy

13H30 – approximate finish time, leaving the afternoon to enjoy a walk around the beautiful autumnal Himalayan Garden and Sculpture Park (entrance included in the workshop price).

 Instagram: Sophie Roberts Calligraphy

Please phone Naomi on 01765 658009 to book a place on either of these workshops.